The Wulf Trotter Memorial Bursary was established by Adaptive Sports at Sun Peaks in memory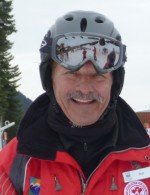 of the popular ski instructor who passed away suddenly in the summer of 2015.
This perpetual bursary will offer students of Adaptive Sports at Sun Peaks opportunities to further develop the same love of the mountain experience as Wulf had. Opportunities include training camps and workshops, such as the national CADS Festival held in march each year either in West or East Canada.
The following application must be submitted and the successful applicant will be contacted by the bursary selection committee.
Funds are subject to availability.
Bursary Application Form