CADS Level 1 Course information for international prospective instructors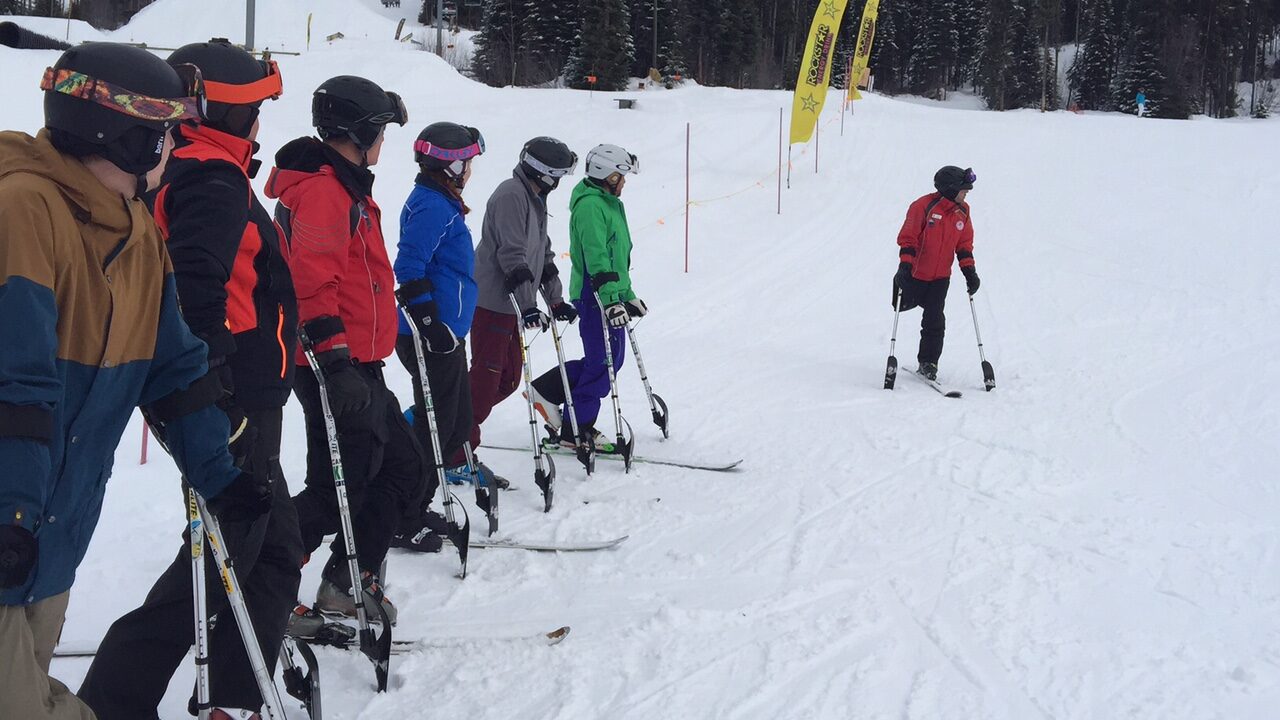 ASSP offers Level 1 CADS (Canadian Adaptive Snowsports) Instructor Certification Courses for international visitors wishing to attain the world recognized Canadian Adaptive Ski or Snowboard Instructor Level 1 certification.
This complete certification is for candidates interested in learning how to teach students with disabilities across all 4 disciplines of Autism Spectrum Disorder and Cognitive Impairments, Visual Impairments, Sit Ski for persons unable to stand and 3-4 track/outriggers for amputees etc. Candidates will learn tools and skills to be able to safely and competently teach students of all abilities, at a beginner level.
General information 
The CADS level 1 Course is conducted over 2.5 days

Friday Evening, Saturday, and Sunday or other days of the week can be arranged but the course must be fully completed in one unit. All equipment is provided and helmets are mandatory.

Skier or Snowboarder Course option.
The fee for the course is $350 and includes expert tuition by nationally certified Course Conductors, an online instructor manual, certificate and pin. In addition, $58 CADS/BCAS (Canadian Adaptive Snow Sports/ British Columbia Adaptive Snow Sports) membership fee is required which provides each candidate for liability cover during the Course and subsequent volunteering, for 12 months. $10 ASSP Membership fee is also required which supports our Program. Total $418 CAD.
This season, the Course dates are to be advised and are available from late December 2022 through to March 2023. Course dates will be arranged around your existing other Courses in Sun Peaks. The Level 1 Course for the UK based Wintersports Group will be held on 22-24 Dec 2022 & 2nd/4th/5th March 2023. 
Opportunity to volunteer with ASSP upon successful Course completion (Criminal Record Check from your country is required).
Registration process and payment will be advised closer to the Course dates.
Please visit the CADS Website for more information about the goals and mission of CADS
For any help or specific information reach out to adaptivesportsatsunpeaks@gmail.com.